News
March 2023 Read the Spokesman Reivew article HERE

We're now approved with the National Health Service Corps (NHSC).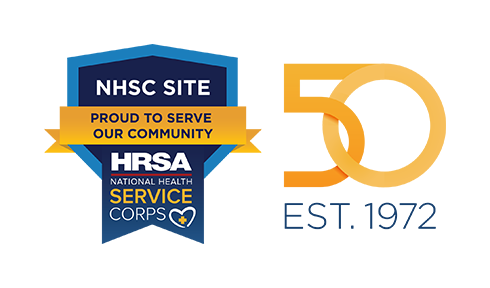 City of Spokane and Spokane County Proclaim April 2022 as Child Abuse Prevention Month!
January 2022 Thank you Exchange Club of Downtown Spokane!
Thank you to the Exchange Club of Downtown Spokane for hosting the Bella Notte event last September to raise funding for child abuse prevention efforts. At today's meeting we received a $25,000 contribution toward the important work Partners with Families & Children does.
#ESSENTIAL4KIDS
In times of crisis and economic insecurity, rates of child abuse and neglect increase. However, the Washington hotline has seen a 40% decrease in calls and CACs are seeing a significant drop of referrals dramatically during the spread of the COVID-19 pandemic. When children stay at home, they are isolated from places where adults often look out for their safety and well-being including schools, child care facilities, places of worship and other public areas.
We need all adults to step up: family members, neighbors, essential workers serving families in grocery stores and pharmacies and delivering goods to homes and school professionals who are still working with children virtually. ALL ADULTS need to be aware of their responsibility to protect children.
You are essential to child safety during this time. Below you will find information on how to recognize that a child is unsafe and respond. These resources are designed for essential workers serving on the ground to keep our communities running during the COVID-19 crisis, school professionals during this time of virtual learning, and the general public.
Raise awareness. Awareness and advocacy are critical to child abuse prevention and intervention. Share the flyers below and use the hashtag #Essential4Kids so we can keep track of your advocacy.
Join us. YOU are #Essential4Kids!

Diversity, Equity and Inclusion Statement
In what many hope is a new chapter for diversity, equity, and inclusion the Board Members of Partners with Families & Children have come together with a statement and commitment to do better. Read the statement here.
Thank you MultiCare for your continued support!
Chris Wherity, Director of Regional Community Outreach (left) and Heather Crownhart, Pediatric Clinic Manager, joined Partners' CEO Carol Plischke (right), ARNP Teresa Forshag (center) and Stephanie Widhalm, CAC Program Director to tour the Children's Advocacy Center and to present a $25,000 donation from MultiCare's Community Partnership Fund to support the ongoing work of the CAC.

We bought a building!
After more than a year-long search for more space for Partners' wrap-around services for families and children, we have found a new home! Yes, there is remodeling to be done, so we're not packing our boxes yet - but by later summer 2019, Partners will be calling 106 West Mission Avenue home! Read about our plans in the Spokane Journal of Business here.
Congratulations Karen Winston - YWCA Women of Achievement Award for Community Enhancement
"I was totally overhwelmed, " Karen said. "I'm extremely flattered. It's wonderful to accept an award that was given to my mother years ago. She was my role model in so many things."
We continue to be so proud of retired CAC Program directro Karen Winston. Karen continues to demonstrate the importance of family in the Spokane community!
Meet one of the newest members of the Spokane Citizen Hall of Fame: Dr. Alan Hendrickson
Partners is proud to congratulate our founder, Dr. Alan Hendrickson, and all the great citizen honorees who have made significant contributions to our city, recognized by the Spokane Public Library Foundation at the Historic Davenport Hotel on Thursday, April 14. Dr. Hendrickson is recognized for his contributions in the field of Science, Health and Medicine. To read about all the honorees, visit www.spokanelibraryfoundation.org.
Congratulations Karen Winston - Sacred Heart Children's Hospital 2016 Advocate of the Year
Karen joins founder Dr. Alan Hendrickson, former Executive Director Mary Ann Murphy, Teresa Forshag ARNP, Board Member Peggy Mangiaracina, and co-founder Dr. Deb Harper as honorees representing Partners with Families & Children. http://www.kidsatheartcharitylunch.org/advocates-of-the-year/
Teresa Forshag and Peggy Mangiaracina Receive Top Honors from the March of Dimes
In recognition of nurses whose extraordinary efforts stand out, the March of Dimes Washington Chapter honored Teresa Forshag ARNP for her Advocacy for Patients and Board Member Emeritus Peggy Mangiaracina with the Legend of Nursing award.
Broken Babies: Lives forever changed by abuse
Partners' Fussy Baby Network, a national program designed to support new parents, seeks to prevent Shaken Baby Syndrome by connecting frustrated and worried parents with the help they need.
Kalae Chock, KHQ - 12/23/2014
All in The Family
More children in Spokane County are being abused and neglected. Partners with Families & Children helps to break the cycle .
The Pacific Northwest Inlander - 8/20/2013